What's it all about?
Stargazing Made Simple is an online course, delivered by a professional astronomer and stargazing expert, that you can revisit as often as you like. Featuring dozens of clear, narrated video lessons, interactive tests and exclusive downloadable resources, it offers a complete introduction to this expansive hobby. The understanding and skills you gain from this course will empower you to discover the stars, and impress your friends and family!
What will I learn?
Stargazing Made Simple is based upon a curriculum that has helped thousands of students to truly make sense of the sky, by transforming theoretical knowledge into practical skills.
You'll begin by developing a strong grounding in astronomy, in order to see how the motion of the Earth, Sun, Moon and planets affects the appearance of the sky
With respect for the mechanics of the Earth in space, you'll discover how to plan your own stargazing sessions using freely available tools, in order to see the things that interest you the most
Next you'll take a deep dive into the four seasons of the night sky, to get an overview of the annual rhythms of the constellations and major meteor showers
Finally, you'll learn how to forecast and enjoy special events that come and go in the astronomy calendar
All the lessons are delivered easy-to-follow videos with clear, English narration. You can find out if our teaching style is right for you by taking the free Stargazing Made Simple Taster Course.
Study at your own pace
Our courses are divided into easily digestible, individual video lessons with supporting downloads available directly from the interface.
Log in to your free Stargazing✦London account to access Stargazing Made Simple, and track your progress. Study on your home PC, laptop, tablet or smartphone.
Even after you graduate, you can come back and review the course content as often as you like.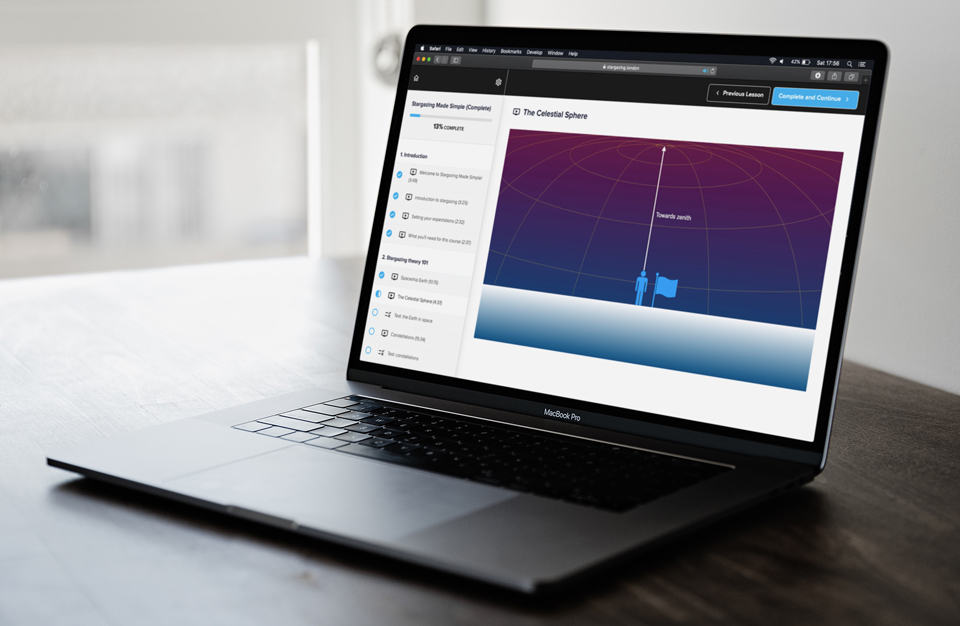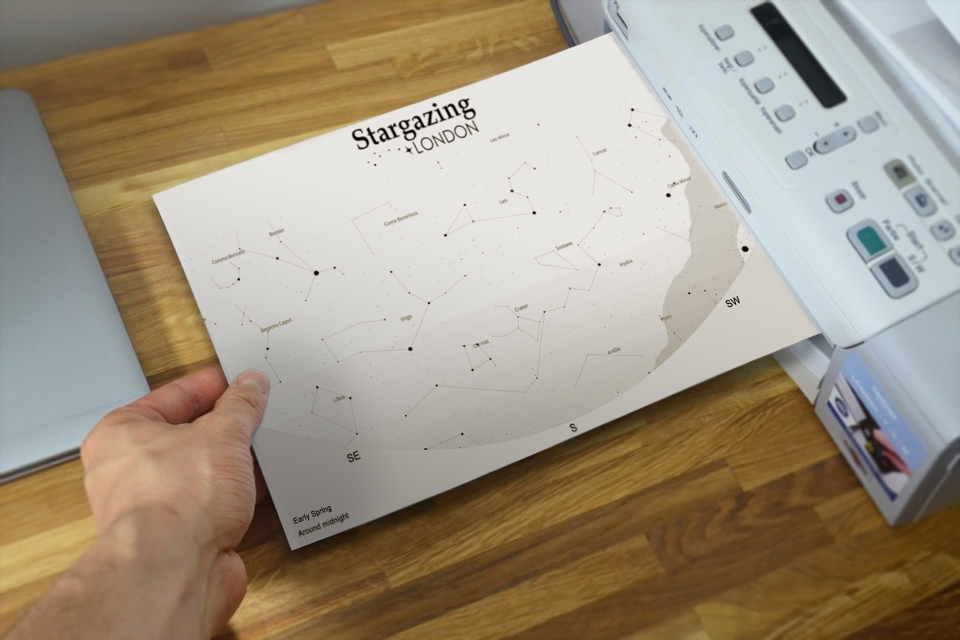 Star charts included!
Stargazing Made Simple includes resources to help you support your learning. This complete course comes with a comprehensive set of star charts covering each season of the night sky, as well as fact sheets.
You can download the printer-friendly charts and make your own notes as you follow the video lessons. Create a simple stargazing plan no matter the time of year, and then practise translating your star charts to the real sky!
Test yourself along the way
As you study, you'll be able to enhance your learning by taking regular, subject-focused tests. Each test consists of a series of multiple choice questions designed to evaluate not just your memory, but also your understanding of the mechanics of the Earth and stars. Take notes during each lesson and review them before you begin the test!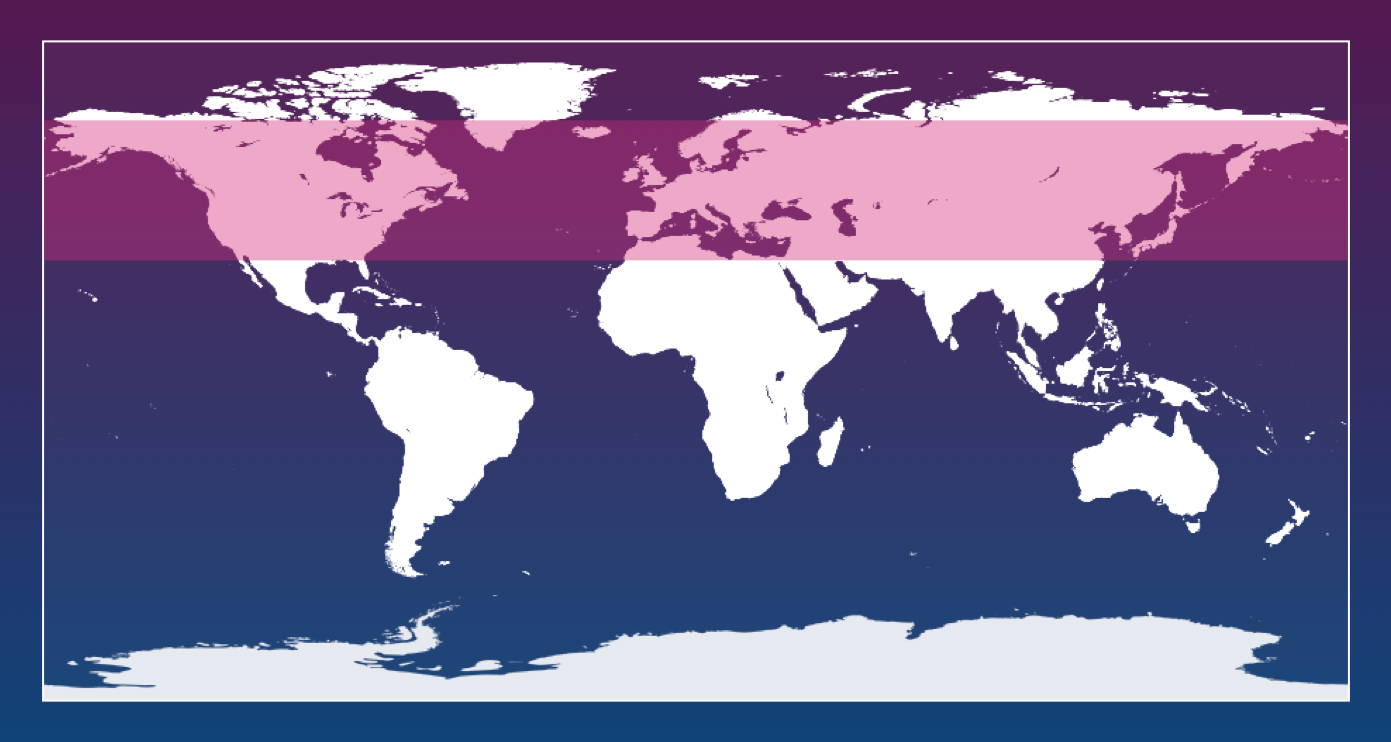 Suitable for millions of stargazers
The charts and guides in Stargazing Made Simple are generalised to be useful over a wide range of mid-northern latitudes.
Whether you're in the United States, Canada or Europe, you'll be able to find these stars and constellations using your downloadable charts.
The Stargazing Made Simple Curriculum
Or try before you buy...
We believe you should be able to assess our teaching style to find out if it's right for you. That's why you can take a FREE Stargazing Made Simple Taster Course by signing up to Stargazing✦London. You'll go on an abridged tour of the seasonal night sky, with over 30 minutes of free video content and sample downloadable star charts. It's yours to keep and retake as many times as you like without any obligation to purchase the complete course, and even comes with a sample test!